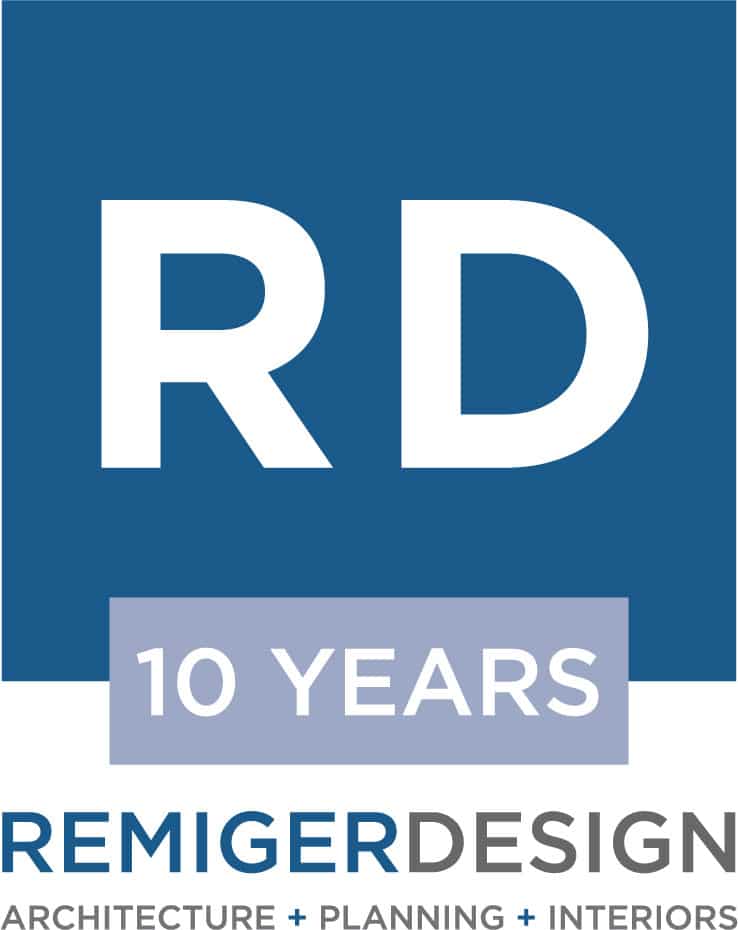 Remiger Design is celebrating our 10th Anniversary.  We want to give a big Thank You to our Clients and Colleagues who have contributed to our success!
Vern Remiger is proud to announce Ownership transition at Remiger Design.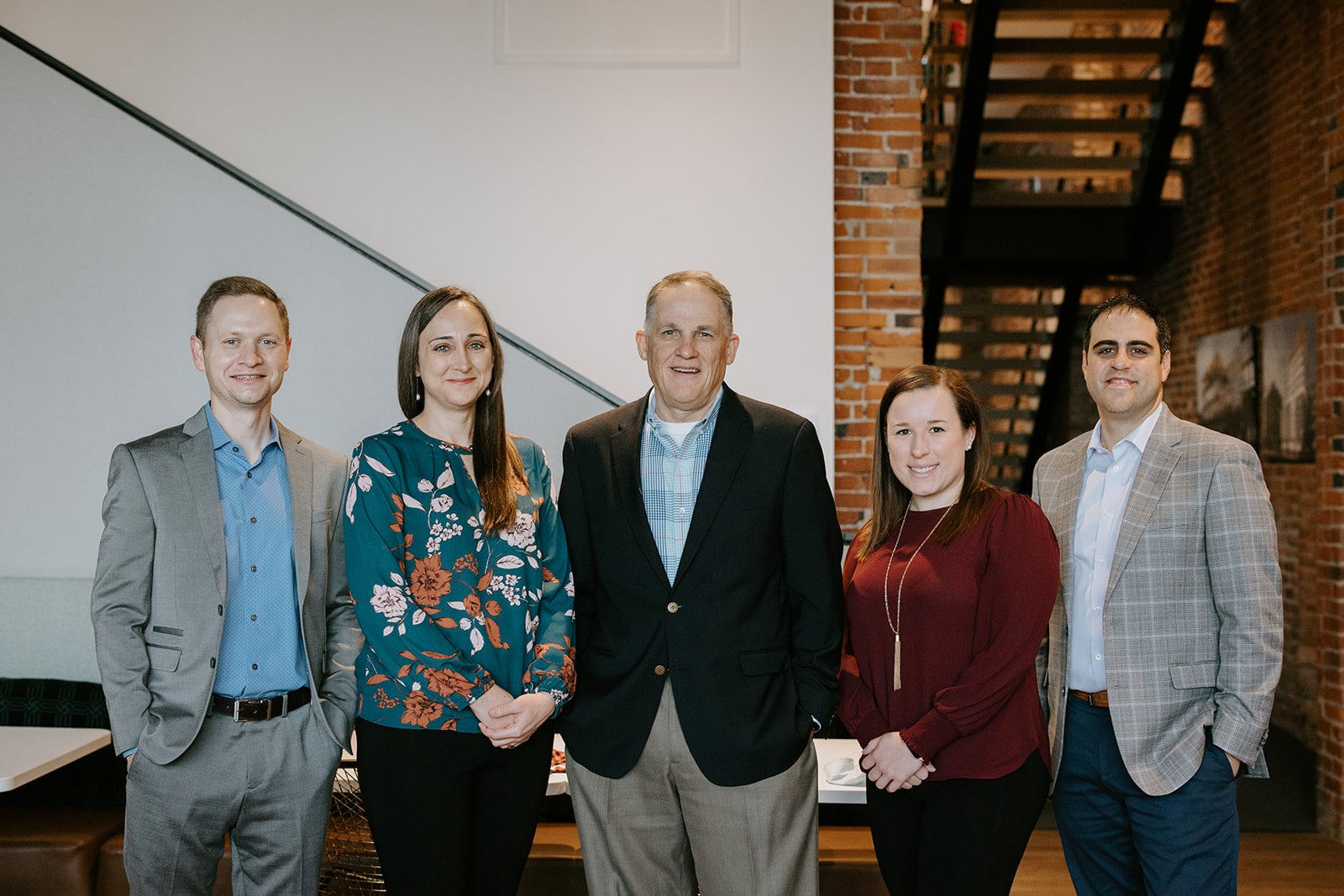 Key employees of Remiger Design have become owners of the architectural, interior design and planning firm. Denny Crain, Courtney Padgitt and Colleen Nigro are now majority owners of the firm. Additionally, Mike Favazza Jr. retains his minority ownership stake. The new ownership structure took place on January 1, 2021.
Vern remains with the firm he started 10 years ago. In his new role as Founder, he will primarily maintain relationships with Remiger Design's existing clients and support the firm's business development. He will remain with his namesake firm for the foreseeable future.
"This change in ownership has taken place over the past few years as key employees took on expanded roles," Remiger said. "This cements the final phase of our succession planning to ensure that we maintain the firm's identity and culture," he added.
Architects & Designers
We are a team of architects, interior designers, and planners with a combined 150 years of experience.  We thrive on collaborating with our clients and creatively solving their unique design challenges.
Recent Projects
Ground-up or renovation, large scale or small, our team's projects cross multiple markets and scales around the country and globe.  Here's just a glimpse of some of our latest work!
Remiger Design is still working and available for you during this time!
In light of the recent decisions made both locally and nationally to prevent the spread of COVID-19, Remiger Design is taking necessary precautions to ensure the health, safety and welfare of our staff, clients and consultants. 
Remiger Design has always provided the flexibility for our team to work remotely.  This could be from home or other locations outside of our office.  As such, we plan to continue with business as usual for all current and future projects.  
We will remain available to you via phone and email on the same schedule as expected.  And we are encouraging digital meetings such as Zoom video calls, Amazon Chime, Skype, Go-To Meeting, etc.  for face to face discussions.  Because of our remote capabilities we do not expect an impact on schedule or deliverables at this time. 
We are taking the current situation seriously while maintaining commitments to our clients and projects. 
 Please do not hesitate to reach out should you have any additional questions or concerns.