Written By: Courtney Padgitt | September 2018
The lust for perfection is to blame when it comes to your own project as designers and architects. It's been said that designers and architects are their own worst clients. When we are professionally trained to know the endless options of building materials and products and ways to design interior spaces, we might start asking ourselves "what design aesthetic defines OUR style? And, how are we going to make the right decisions for our own space?" Well, here we are! We lived through the process to tell our tale and thought we would share some of the behind the scene details through our eyes.
Step 1: Figuring out who we are!
The first step to a great design always starts with a lot of questions – programming. As we all sat around the conference room table that was no longer big enough for us all to squeeze around, we first started with throwing out words we thought best described the culture of our firm. Creative, Laid-Back, Honest, Fun, Collaborative, Open, Limitless, Energetic. From there, we paired our brand words with our idea of success. Growing, Welcoming, Proud, Flexible, Comfort, Creative, Hip, Energy. Using these words we felt defined us as guidelines, we were off to design a perfect space to fit our culture.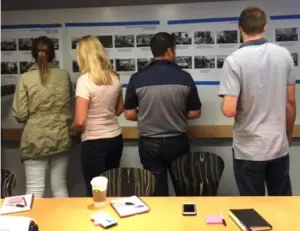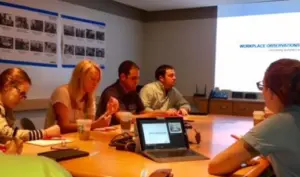 Step 2: Wait for the Hidden Gem…
After designing a couple different spaces we thought might work, we stumbled upon a GEM! As they say, third time is a charm! (In this case it may have been twelfth time's the charm, but regardless!) At first sight, the building at 2921 Olive looked like an ordinary storefront space and had been a hard sell to many perspective tenants based on the condition of the interiors. It was a space only architects and designers could love – a historic mason and stone home from the 1800s with two additions built around it. The multi-level, 6,100 square foot space sat vacant making it difficult to envision much of anything to the untrained eye. What made it stand out to us was the fact that we could see the character of the building – it had GREAT bones. We could transform this building into something special.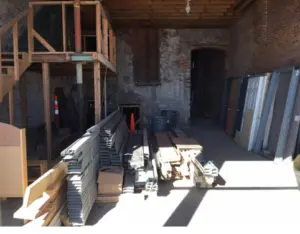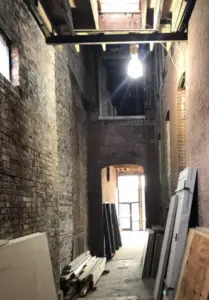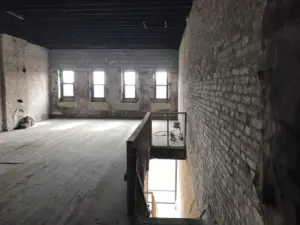 Step 3: Making the difficult decisions – the finishes!
Luckily the building was FULL of character, so the added design features stayed simple to complement the existing architecture. Keeping the brick and ceilings exposed, the industrial vibe was the basis of design. All the carpet remained neutral with a play on patterns and textures. Using jewel tones throughout, the space started to come alive. Incorporating light wood tones in furniture and flooring added warmth to the industrial feel – providing a sense of home and comfort. Keeping with the raw feeling of the building, reclaimed wood and black accents tied the design together. And of course, we couldn't have done it without the help of all of our industry reps to work with us in finding the latest and greatest products.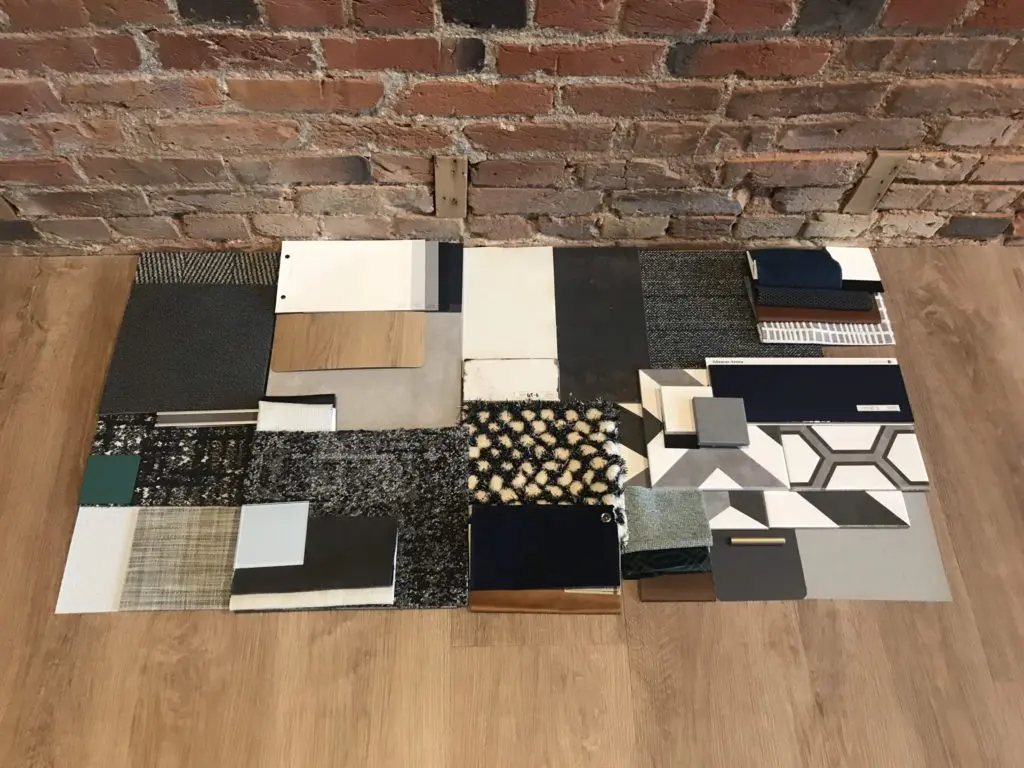 Step 4: Watch it come to life.
GI Construction was the General Contractor (and building owner) for this project. Working closely with them daily, we were able to transform the deserted space into a fully functional, dynamic office space. ColorArt, the local Steelcase furniture dealership, worked with us to develop the furniture package for the workstations and conference room settings. And, the majority of the ancillary furniture we procured directly from a variety of hip stores to give the more lounge, residential feel.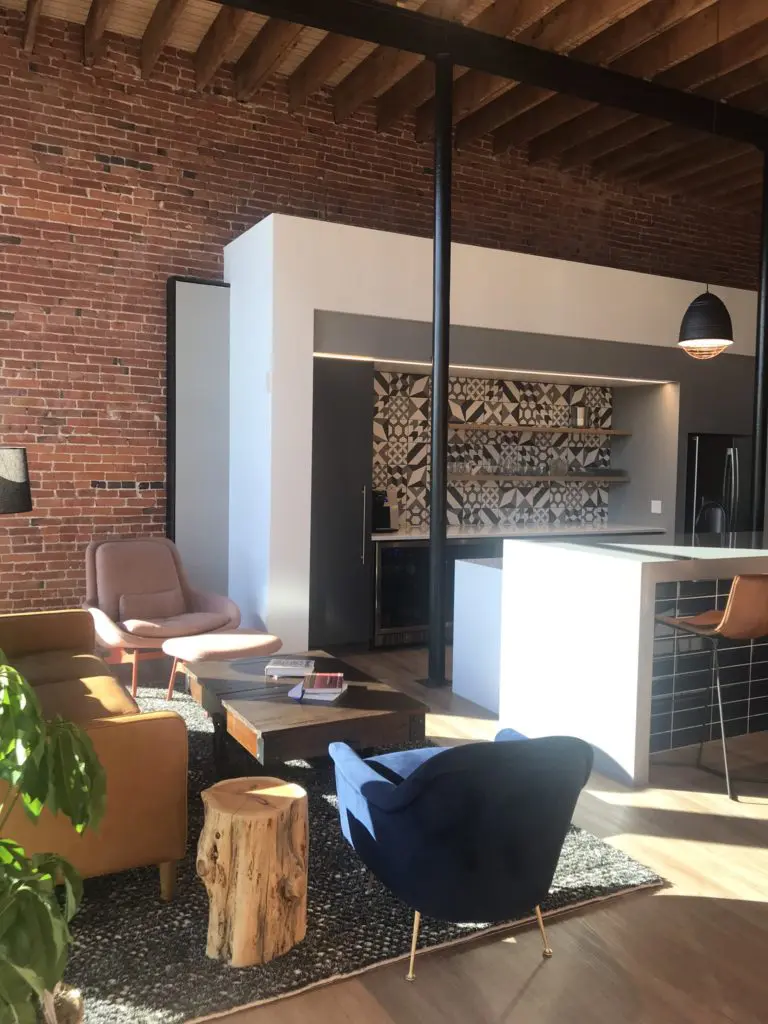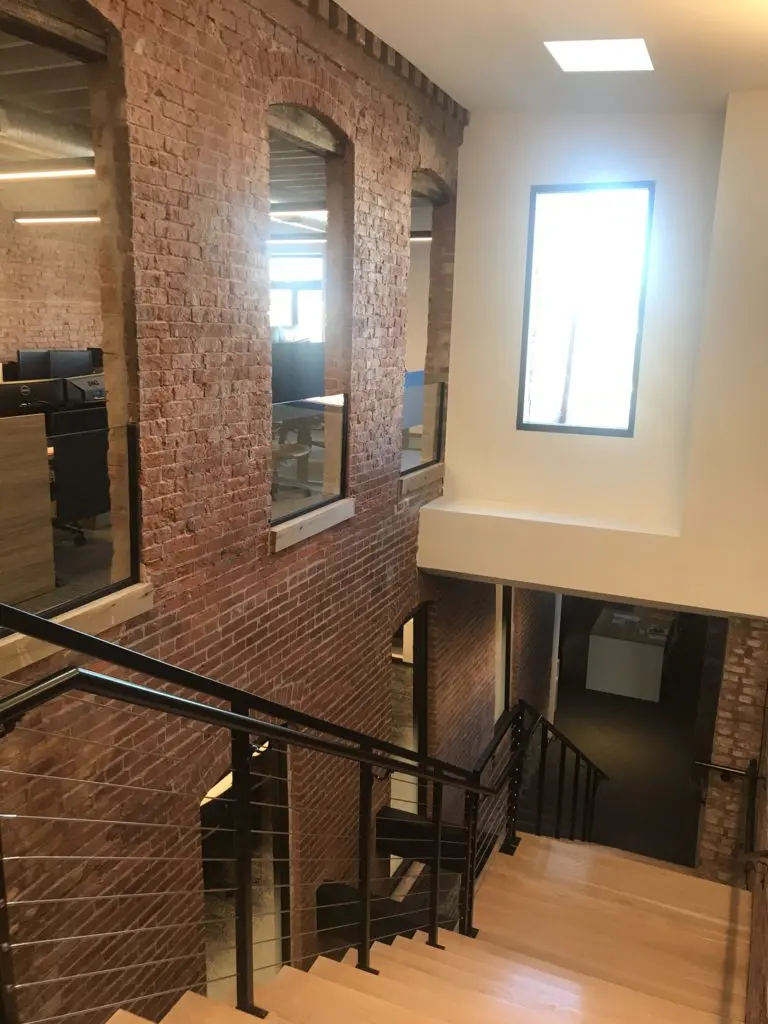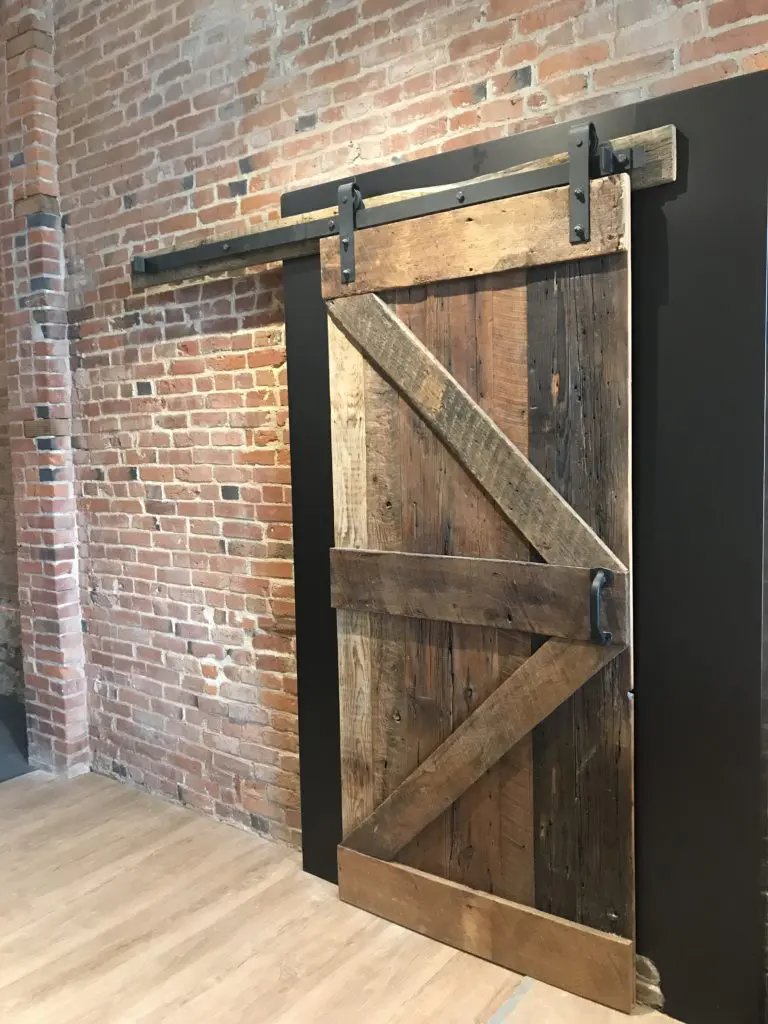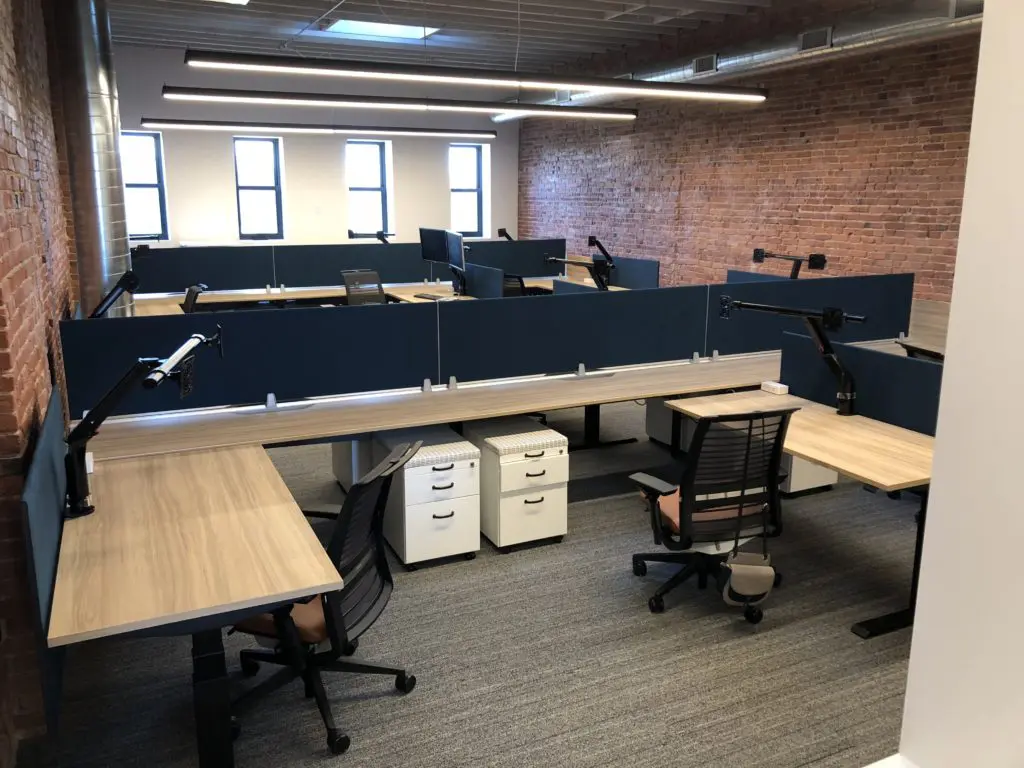 Step 5: Packing Party!!!
It takes a village…and once we realized just how many samples we had in our resource library to pack, all hands were on deck! Once we were all packed up, the move seemed like a blur. As we are still unpacking the final boxes, we couldn't be more excited to be living in our new home! For those of you who still need to update our address (2921 Olive Street, St. Louis, MO 63103), be sure to – we love to receive snail mail!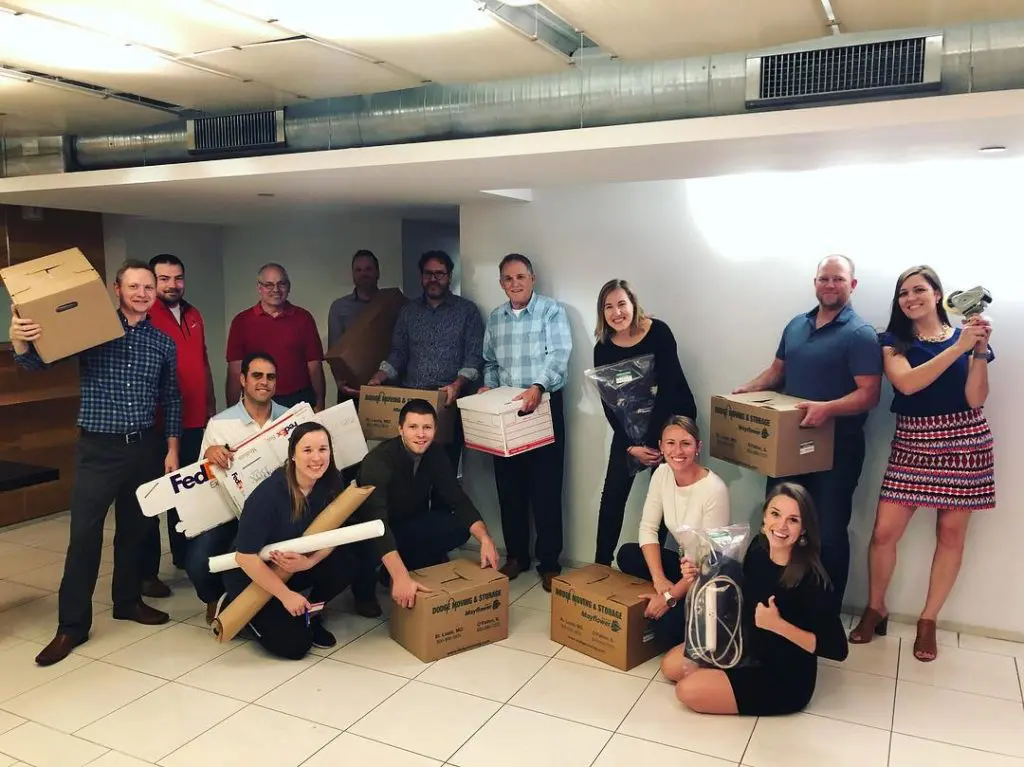 Here's a special thanks to all those who helped make our dreams a reality. We are excited to showcase the space, so swing by and say hi if you are in the neighborhood. We would love to show you around!