Agile Definition
Adjective
Able to move quickly and easily
Relating to or denoting a method of project management, used specially for software development, that is characterized by the division of tasks into short phases of work and frequent reassessment and adaptation of plans.
"agile methods replace high-level design with frequent redesign"
What is Agile? This has been the industry-wide, burning question over the past couple years. What is it? What does it mean for us as designers and the changing workplace? What does it mean for other industries? What does it look like!? Now, I am not claiming to be an expert, but I think I feel like my understanding of agile has improved immensely in the past month thanks to a jet trip to Steelcase Headquarters in Grand Rapids, MI – THANK YOU Steelcase! The research and implementation Steelcase has performed makes Agile easy for everyone to understand. Agile is not just a workplace trend, it's a transformation in the process of project management and company culture.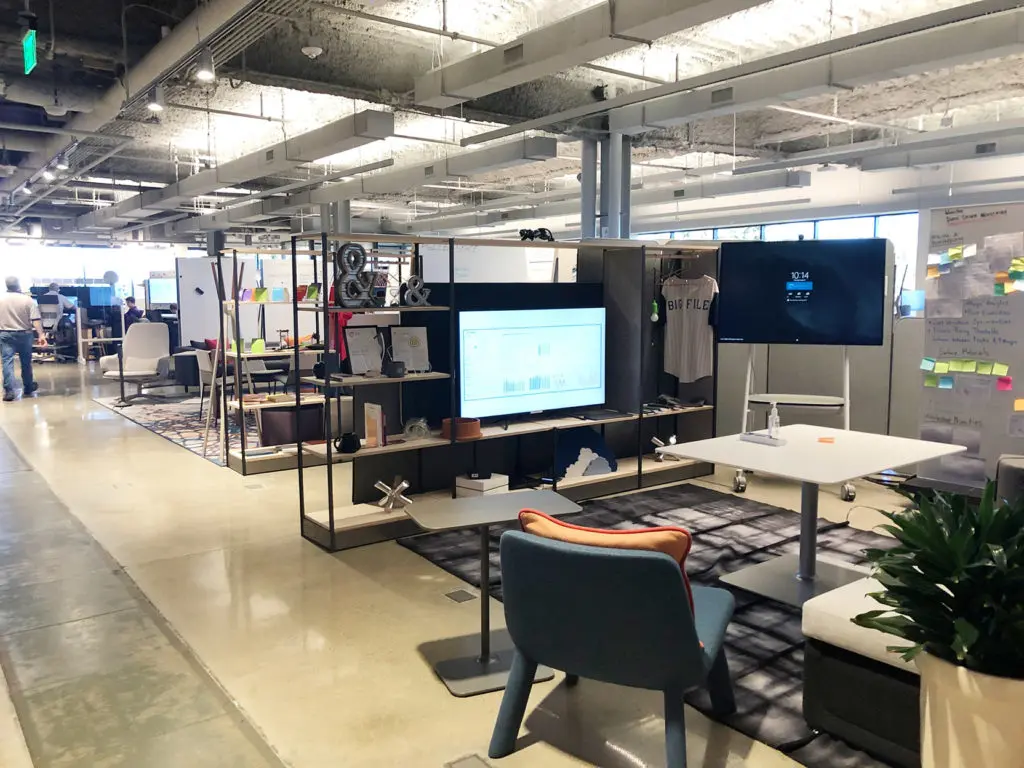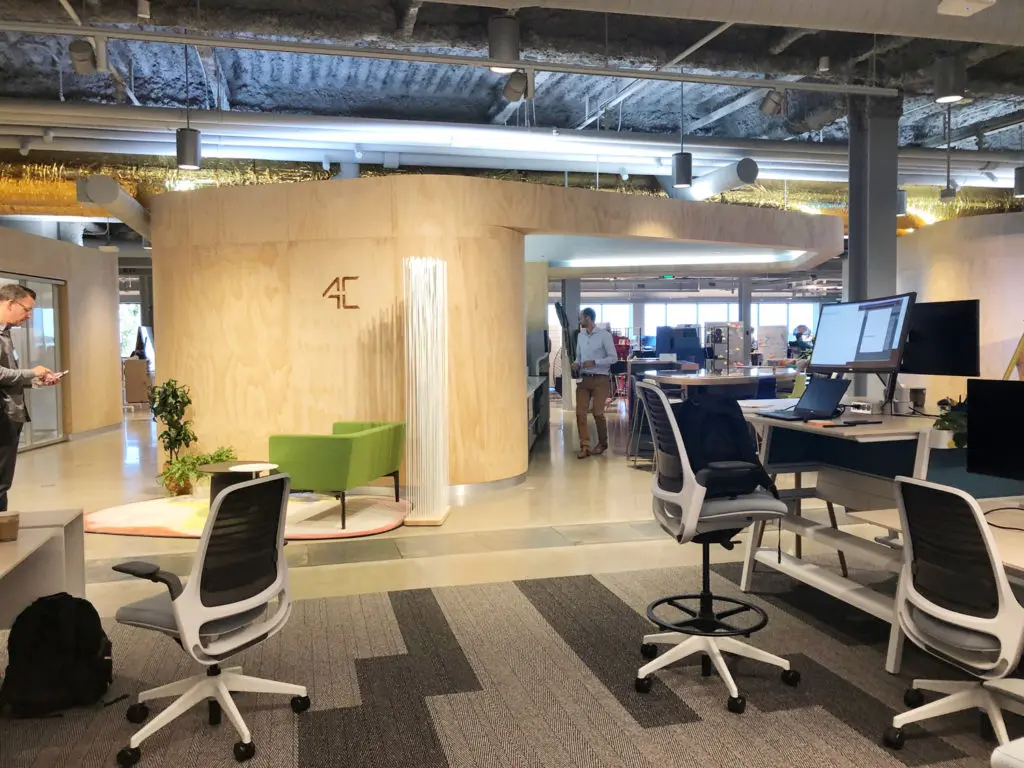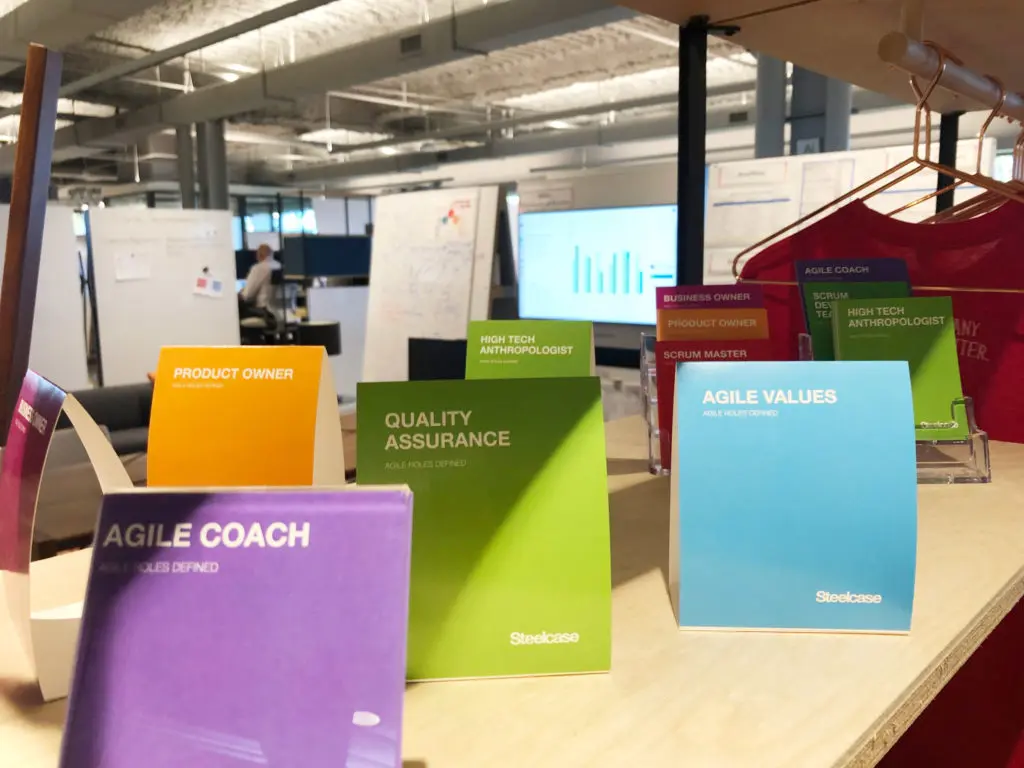 Traditionally, development projects have been produced via high-level design. Meaning a company would tell an IT group exactly what product is needed or how it needs to function. Then, the team would create the final product. With agile, the product is developed through frequent, iterative redesign for a company to review along the way to get not what the company thinks they want, but exactly what they need. The process starts with 1 idea, 1 problem. From the problem, the agile team will produce the first MVP (minimum viable product). The MVP is taken through one iteration at a time, evolving each time to reach the final product.
What does this look like in the space? Ideally, one team will be working on one project at a time to truly immerse themselves in the project.  The teams are typically between 4 and 8 people. Team members don't have their own desks, they might have a shared space for the whole team. They own that entire space, not just one desk. The project is similar to the space.  The code for the project is owned and can be changed by anyone on the team – this is called collective ownership.  The spaces need to be flexible so they can choose to configure it for different social and intellectual outcomes. This could mean a project room for the team to work in for the duration of the project that they are able to setup just how they need it.  Or it could look like a benching setup with neighborhoods around for collaboration and heads down work with shared closed conferencing nearby.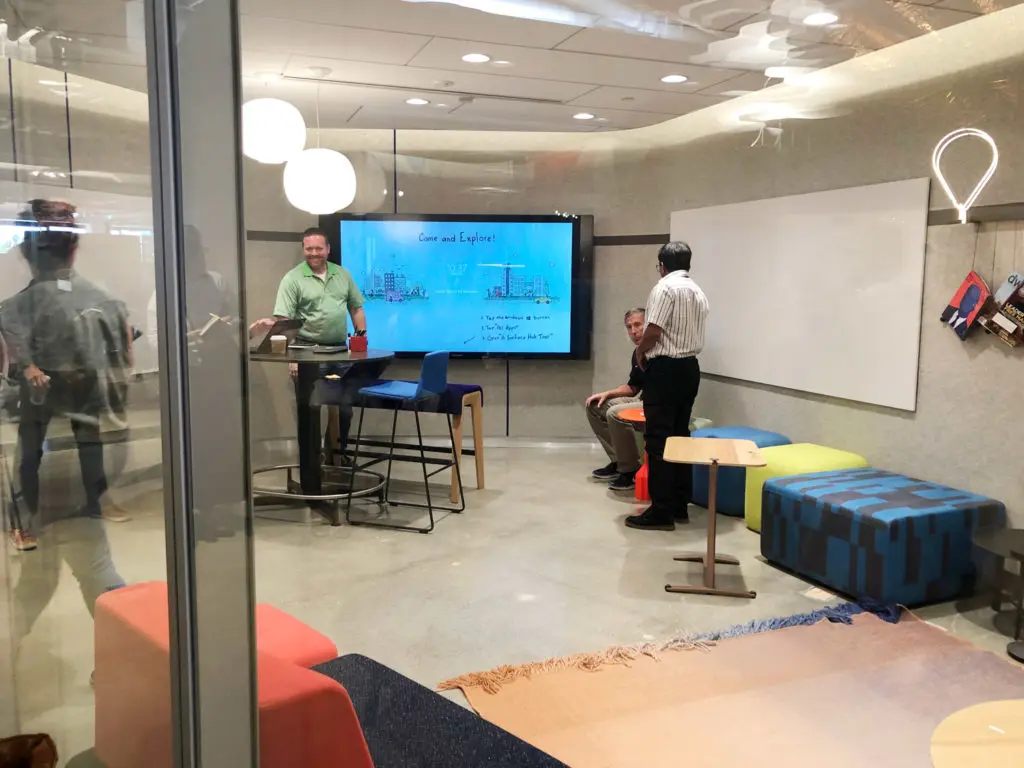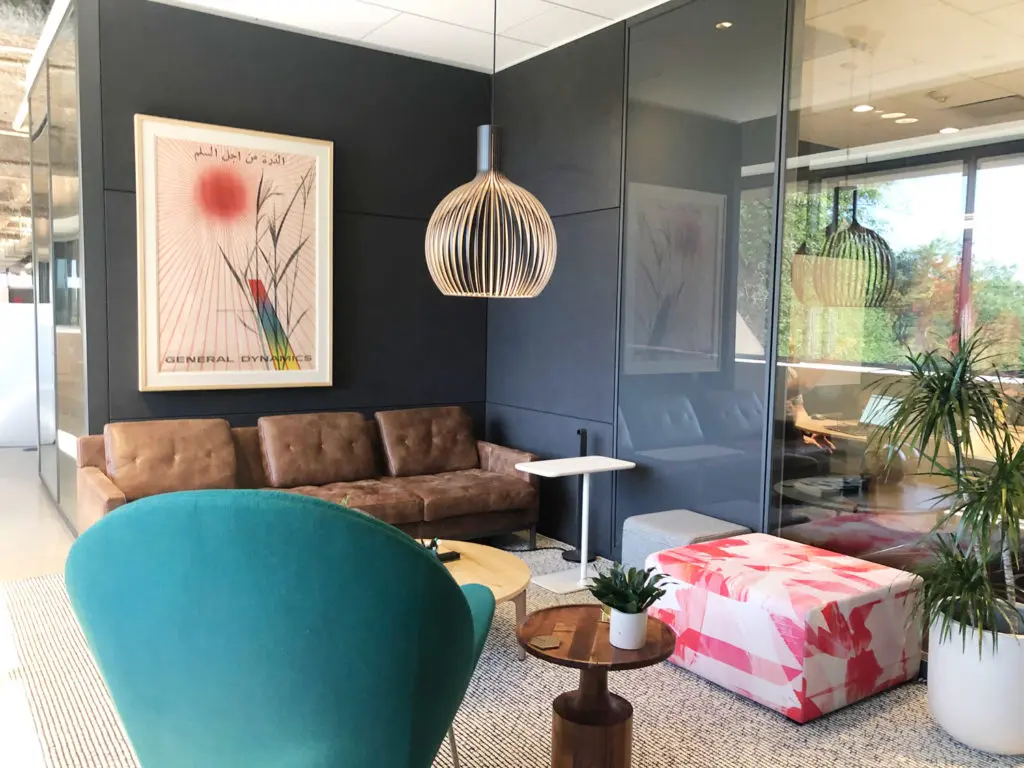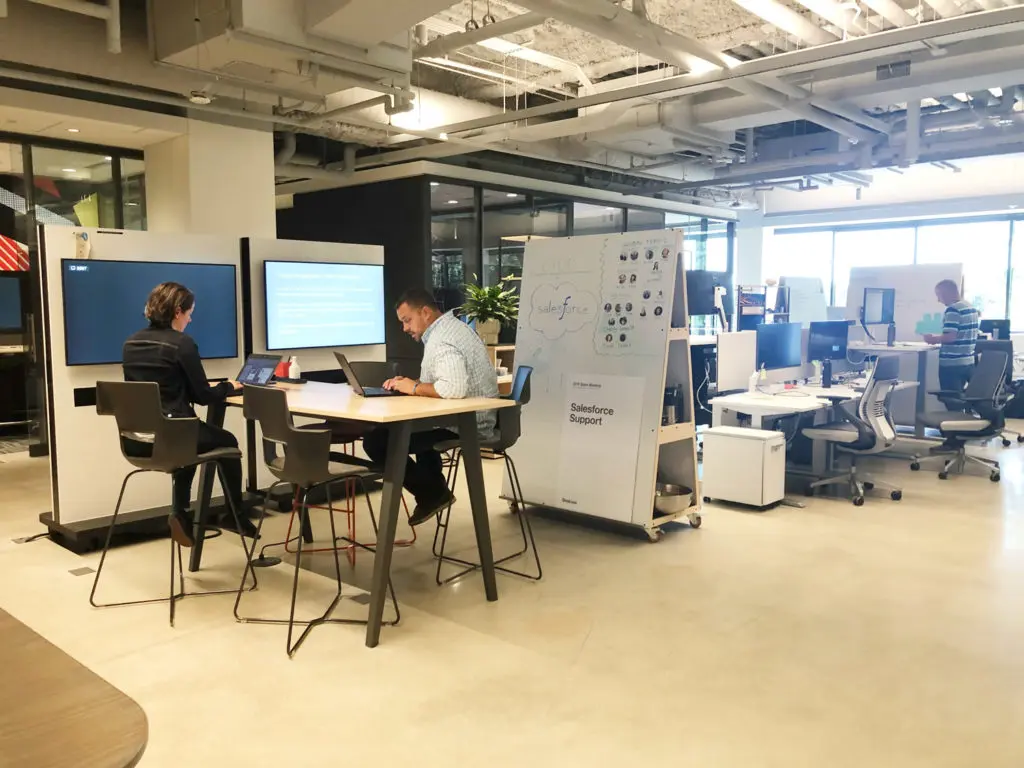 There are 3 areas companies need to experience change for working agile to be a success: culture change, process change and space change. Designers can understand and implement space change – easy. The big question for us is how do we inspire change in all three areas for a project to be a success? Teams need to be enabled to support a project and facilities will need to be empowering instead of directive.
Here's a link to the Steelcase case study, which will help explain agile even better! https://www.steelcase.com/research/articles/topics/agile/agile-case-study/
Other useful definitions to know!