Post COVID-19 Workplace Design Solutions
Remiger Design is taking necessary precautions to ensure the health, safety and welfare of our staff, clients, and consultants. As always, we remain available and willing to help in any way that we can. Our team has been working diligently to remain a valued resource for our clients as they transition back into the workplace post-COVID-19.
Our team spent hours researching and reimagining the workplace to create safe and effective re-entry solutions. We understand that employees need to feel safe to be comfortable returning to work, and responsible re-entry is top priority for everyone. Follow along as we explore a few vignettes detailing steps you can take to create a safe work environment for your employees today and for future years to come.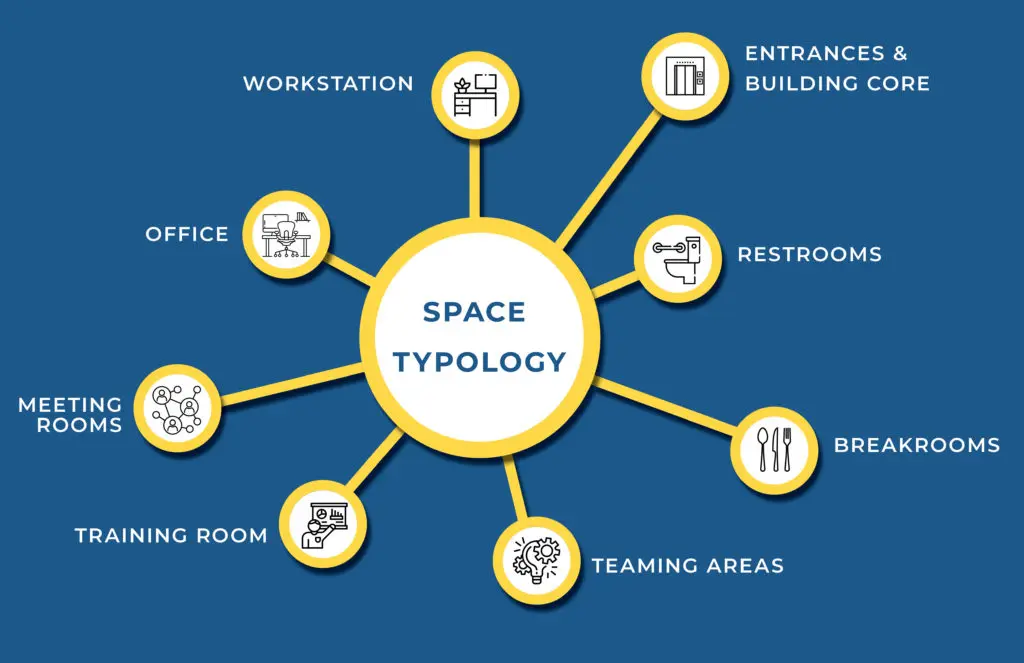 We have categorized our solutions into three re-entry phases: immediate, soon, and distant.
Immediate Phase:
The "immediate" phase considers day one of return to the workplace. It consists largely of policy changes, social distancing, and maneuvering in the workplace safely. Communication plays a huge role in this phase because procedures must be communicated clearly to returning staff.
Our workstation vignette stresses the importance of spacing employees so that they are still able to move freely within their workstation while still keeping a safe distance from other employees. For the time being, consider only using every other workstation as space permits.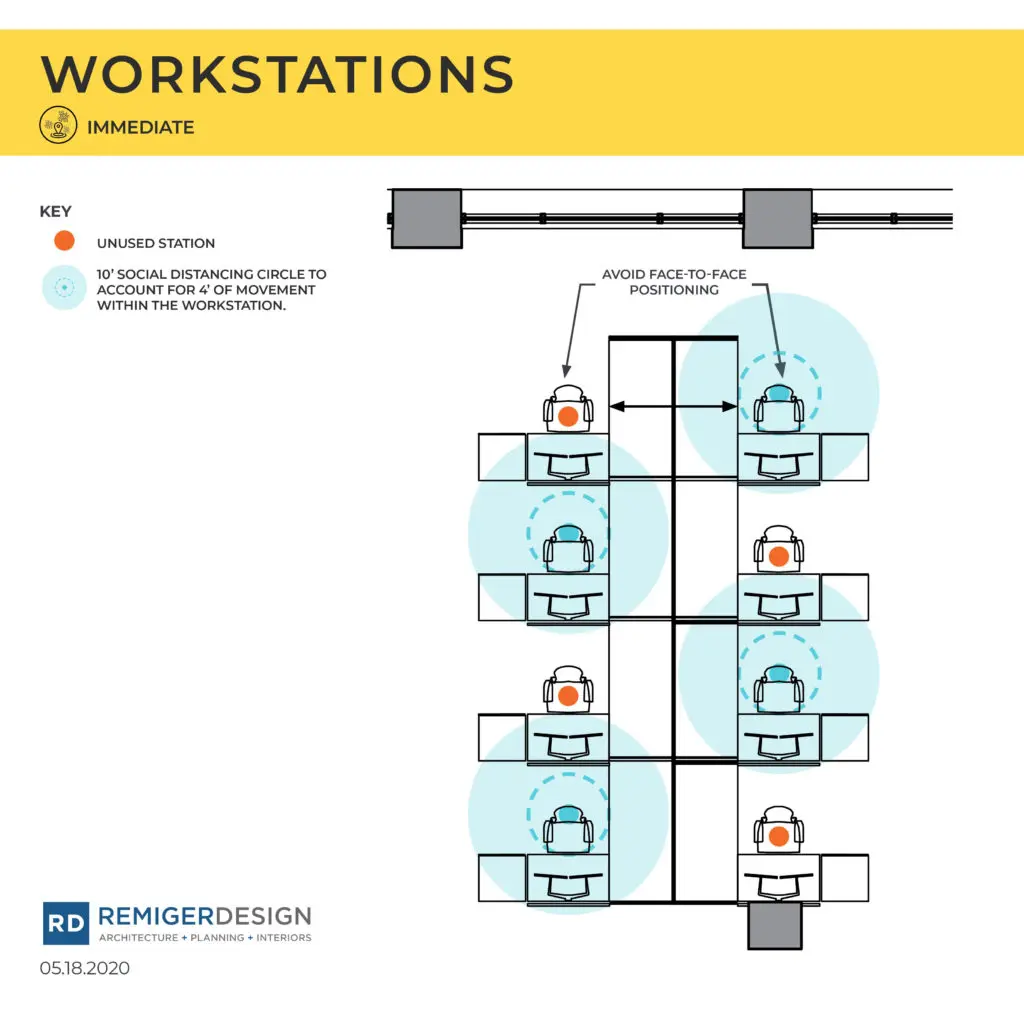 Soon Phase:
The "soon" phase enhances the current work environment to better suit company needs. This stage includes modifying existing furniture or layouts to accommodate social distancing and new policy measures. Technology integration is key to serve the flexibility and digital connectivity needed between clients, consultants, and colleagues.
The "soon" workstation example demonstrates how the addition of privacy screens creates enough separation between employees to allow full use of all workstations. Employers should ensure new and existing privacy screens meet the recommended 65" minimum height requirement.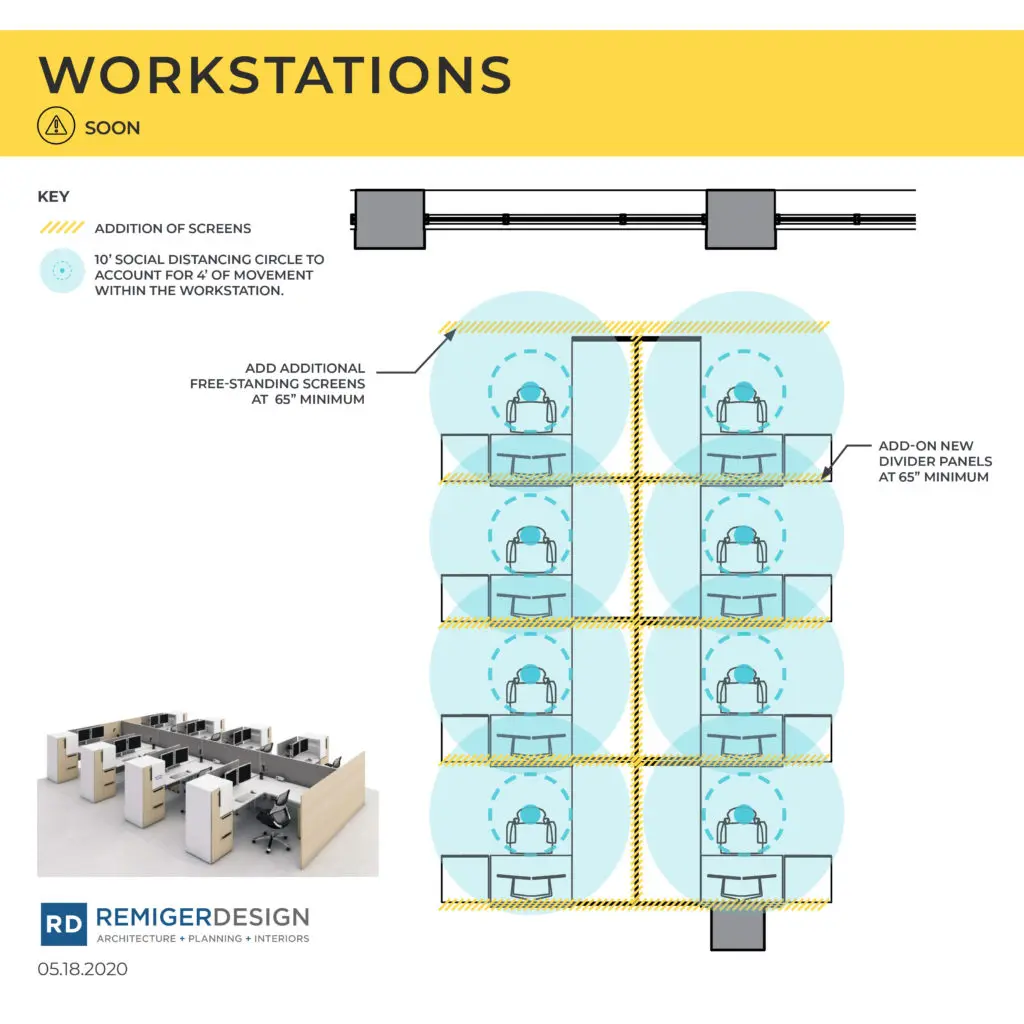 Distant Phase:
The "distant" phase investigates the dynamic future of the work environment. The ever-changing nature of the pandemic creates an evolving workplace design. Our team is continually developing new and innovative strategies that could be implemented in a post-pandemic world.
This workstation model shows alternate ways of designing workstations moving forward. Desks allow more space between employees, and all workstations face away from one another. Additional privacy screens are still utilized, and signage enforces a one-directional circulation pattern throughout the space. Rooms previously designed for huddle space can be transformed into private offices by switching out the furniture. Simply spacing out the original furniture could allow for a private meeting room if space allows.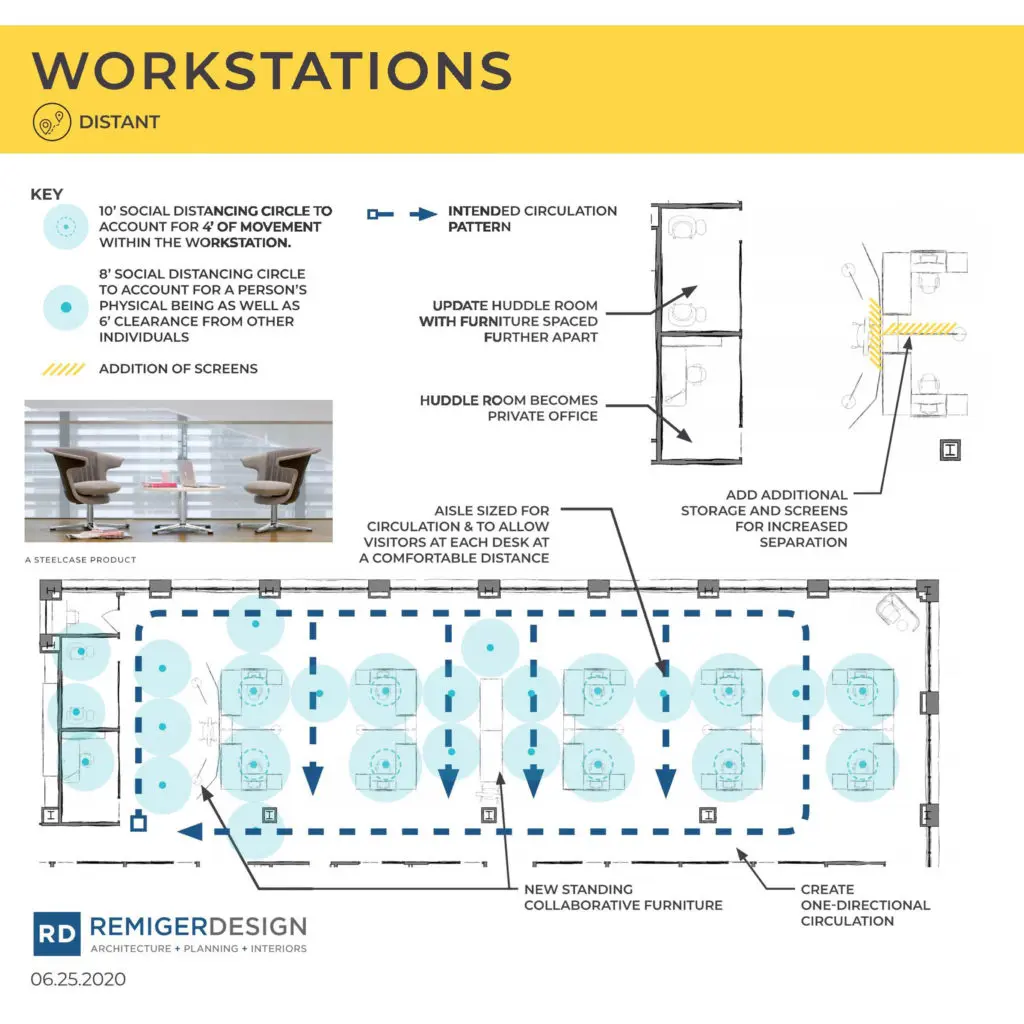 Please see the attached document or contact us for more ways to transform your current office into a COVID-19 friendly workplace. As always, the health and safety of our clients is top priority. Stay safe. Stay well.
– The Remiger Design Team