To most Interior Designers, Christmas comes in June. The moment of walking into the Merchandise Mart in Chicago knowing you are about to gush over the never-before-seen furniture and finishes brings the same sense of joy as running down the steps to see what Santa left on Christmas morning. It's no secret that designers plan for NeoCon, the annual trade show in the design world, months in advance preparing themselves for sensory overload of the latest trends. Being surrounded by thousands of like-minded people, hoping to catch one of the jam-packed elevators to make it to the next showroom tour in time, all while tracking well over the recommended steps per day on your Fitbit, the hustle and bustle of the Mart adds to the thrill. Our firm, Remiger Design, sent up 3 designers this year to understand where the future of design is headed, to see the newest products and to absorb the inspiration for commercial workplace settings. Here are the top 5 emerging trends Remiger Design took away from NeoCon 2017. Enjoy!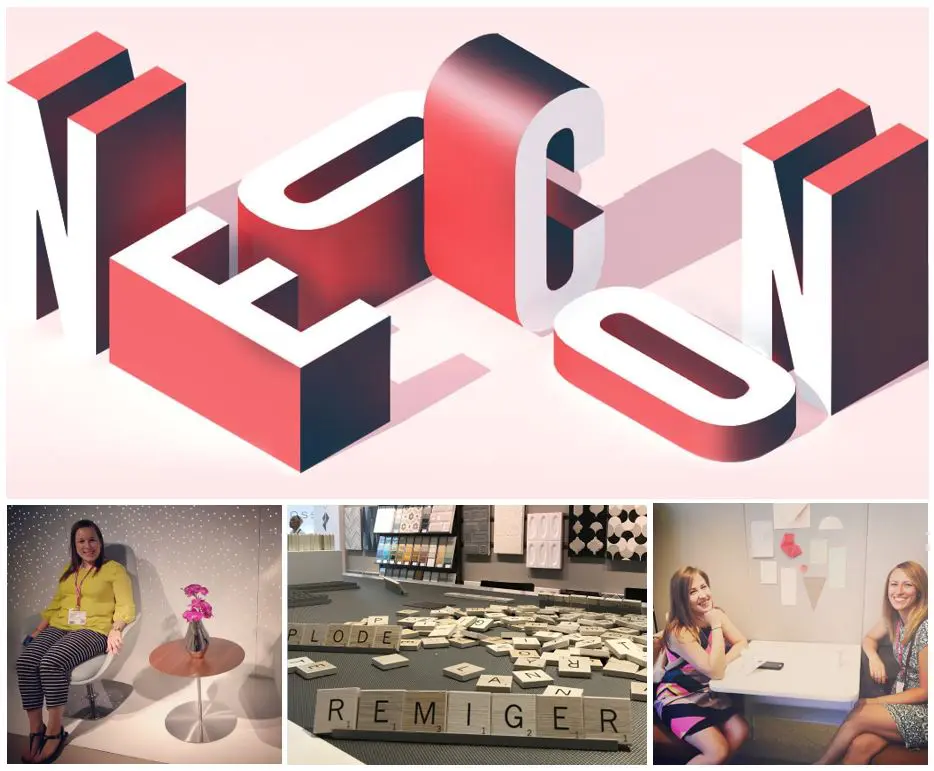 1. Inspirational Palettes – Everywhere you looked in the showrooms this year, your mind started to wander. The creativity and the opportunity to see how the newest products were brought to life left designers wanting more! This year the focus was on the "story" more so than the product – or how the inspiration during the development of a product translated into the latest trends. Showrooms displayed inspiration boards showing how interior design is heavily influenced by fashion and timeless designs that reinvent themselves years later. Anything can be used as inspiration if there is a creative mind involved.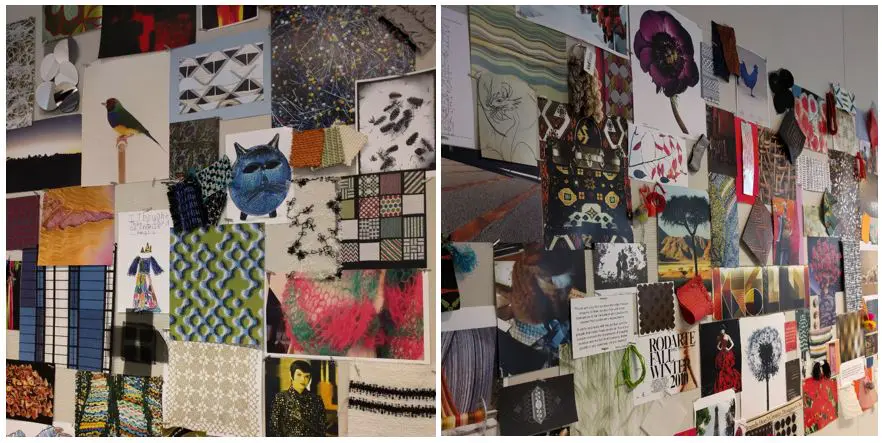 2. Biophilic Design – This was probably most heard buzz word in Chicago over NeoCon! Every manufacturer had shifted their gears to try to improve health and wellbeing in the built environment. From organic elements in finishes to sustainable manufacturing processes, NATURE is where everyone wants to be. This concept was displayed in the literal form of plants or photos of plants, to more of an abstract form of natural through color tones and textures – and everywhere in between!

3. Resimmercial Feel – Yes, the trend finally has a name! We have seen more and more residential influence in the Commercial Design World over the past few years; and, it's only getting more prevalent. The blend of commercial grade materials and furniture with a residential vibe helps employees feel more comfortable in their workplace – after all, they probably spend more time there than at their own homes! Warm finishes, plush fabrics and relaxed lower seating are here to stay!

4. Integrated Technology – It seems that each year, technology keeps everyone amazed and wondering what the future will hold! The integration of technology into furniture is almost a requirement these days. Incorporating technology into the workplace allows for a more fluid collaboration effort between colleagues. Being able to "plug in" anywhere, instead of constantly searching for the nearest outlet, was a big trend. Many manufacturers have partnered up with companies like Microsoft and Google to add worktools for employees. The latest technology of gathering utilization reports for facilities to accurately see what spaces are working and which could use improvement based on the company's culture was the newest movement for the future.

5. The Hand-Crafted/Artisan Vibe – Have you ever been in a room with one statement piece that catches your eye? It's almost like a one-of-a-kind addition to the design that makes the space feel intimate and special. The handcrafted look created by an artisan (not to be confused with DIY) can instantly add a personal and unique connection between the end user and the space. Design elements such exposed stitching, handmade weaves, and carved wood all demonstrated a refined sense of detail.

Be sure to check back next month for our next blog post. In the meantime, check out our Facebook page for exciting projects we are wrapping up this summer and how we plan on incorporating these latest trends of 2017 into our new designs!